Shirt: Thrifted, Skirt: Zara, Belt: Target, Hat: Gifted, Pendant: Thrifted

I'm aware that this skirt has made its eight millionth appearance in my outfit posts, and I apologize. Actually, scratch that, I'm not sorry. It's summer and I'm trying to get as much use out of this baby as possible before autumn weather forces her to the back of my closet.
Still don't forgive me? Fine, I'll just have to present you with this amazing giveaway to win you over.
With Fall approaching quickly I knew that stylish RW&OT readers would love a little supplement to their shopping adventures. ;)
One lucky reader will have the chance to receive a
$100 gift card to Anthropologie!
And really, who DOESN'T love Anthropologie?! Here are some things (all under $100) that I would buy with a giftcard if it were possible for me to win my own giveaway. Which it's not. Sadface.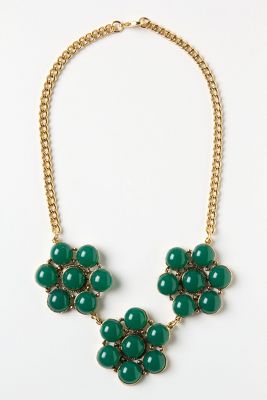 Byzantine Floral Choker
Goodness...can I please just have EVERYTHING from this store? Not possible? Dangit.


a Rafflecopter giveaway