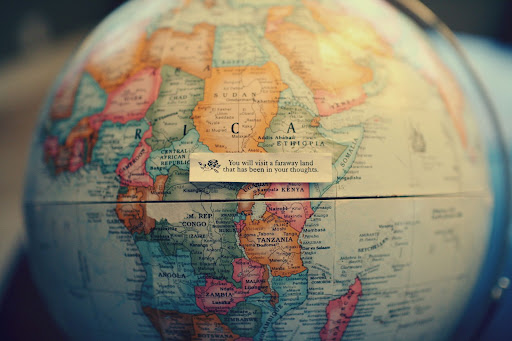 Via
The Internet has EXPLODED with the Invisible Children's new video campaign. Everywhere I look I see people talking about KONY 2012. (If for some reason you haven't seen the video yet, you can watch it here.) This is of course exactly what the people behind Invisible Children intended – to open the world's eyes to what is really going on around them. How easy is it for us to forget how lucky and blessed we really are? How lucky am I that I am snuggled warm in bed with a cup of tea on my nightstand as I type away these words?

Very lucky indeed.

I think KONY 2012 is a great way to spread awareness. I think it is an extremely smart and powerful strategy to get young people to rise up against the horrors that occur in this world of ours. I really do think it is a good thing that they are doing. I really do think the world needs to make Joseph Kony Famous.
But after doing my research, I'm not going to give Invisible Children my money. Don't get me wrong, I was totally and completely moved by their video. Really. I was violently bawling pretty much the entire time I watched it, and immediately afterwards began planning in my head ways to organize the "Cover the night" campaign here in Frankfurt. I had their "Starter Action Kit" In my shopping cart and was ready to buy, but I decided I should do more research first – frankly, I just like to know where my money is going before I give it away.

Invisible Children scores 2 stars out of 4 on CharityNavigator, mainly because of the way they spend their money. Last year they made $8,894,630.00 and only 37.14% of that went to active programs in Africa.
Breakdown of Invisible Children's Expenses, Provided on Their Website.
I am not hating on Invisible Children – not at all, actually. The fact that they are spending so much of their resources ($3,860,155.00 for awareness programs, awareness products, and media & film creation – 43.24%) on getting the word out is the reason why so many people are ready to take a stand and make a difference. That's a good thing.

But I'm choosing to let Invisible Children take care of the awareness and advocacy part, and give my money to a charity that puts the majority of their efforts and resources into directly helping the people of Africa where they need help the most.
Charities Operating in Central Africa with High Scores on Charity Navigator
Africare
-

4/4 star rating

- 94% of resources fund programs in central Africa.

- Focus: HIV/AIDS Relief, Water & Agriculture Improvement, Education, Social/Humanitarian Aid.

Camfed USA

- 4/4 star rating

- 94.5% of resources fund programs in central Africa

- Focus: Education and empowerment of women in Africa

Children of the Nations-

4/4 star rating

- 86.9% of resources fun programs in central Africa

- Focus: Care and Education of Children

These charities do not have beautifully made videos or incredible PR campaigns, but they're doing a lot to help those in desperate need.

Am I saying you shouldn't support Invisible Children? No, please support them if you feel it's right! Wear their products, hang up their fliers and let the world know about what's happening. Absolutely share their video through social media – it's free!

AWARENESS IS IMPORTANT,

and they are doing a good thing even if they're not using all their money to do it. However if you find yourself in a giving mood one of these days and you're still thinking about the lives of African people and how they can be improved, consider donating time or money to a charity that uses the vast majority of their funds to

directly

offer service, care and support.

Or you could always volunteer abroad, yourself!

Volunteers for Peace

offers long and short term programs in Africa (and all over the world!) and it's surprisingly affordable.